the 2 minute shirt tuck routine
THE 2-MINUTE
SHIRT TUCK ROUTINE.

HOW TO TUCK IN YOUR SHIRT PROPERLY IN 2 MINUTES, OR LESS.

Like many good ideas, TCKYOU was born out of frustration.
The frustration many of us face at work around lunchtime, when we notice that the once perfectly crisp dress shirt we've put on in the morning now puffs out our pants and is entirely wrinkled.
We bet that tucking your shirt in has been, until today, an unconscious,
yet frequent activity for you.

Many of us never really gave a thought if there might be a structural and easy solution for this.
There is; The TCKYOU shirt stays belt.

TCKYOU gets you a good tuck within 2 minutes that lasts throughout your day.

Read here and find out how:
STAY TUCKED ALL DAY.
THE EASY WAY.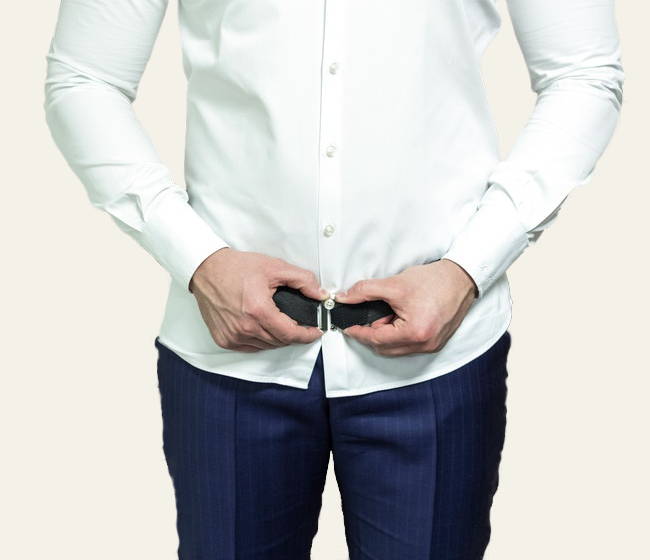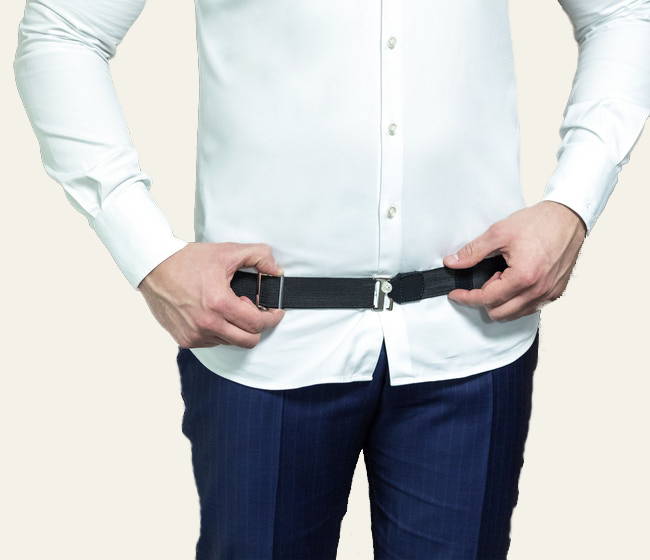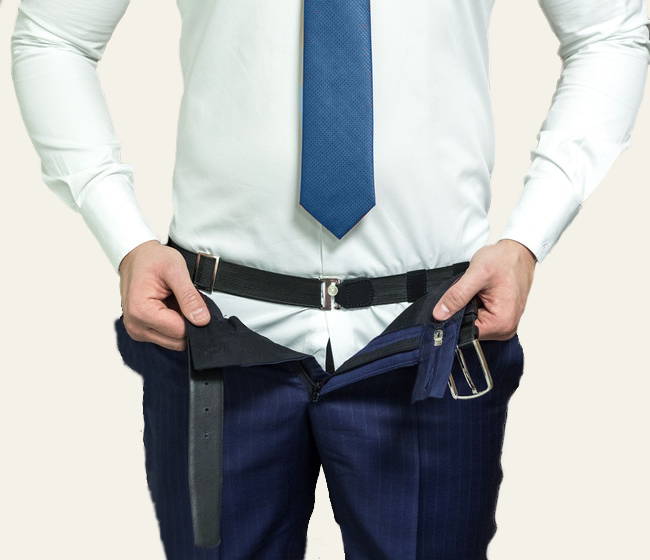 THE WHOLE IDEA BEHIND TCKYOU IS 'LESS IS MORE'.
No more sloppy looks and no obsessive tucking shirts at work every 10 minutes or so.

A simple and easy shirt stay belt does it all.
Within 2-minutes, your shirt will stay tucked all day.
Simplify you live and look confident while at it. Simply wrapping the TCKYOU shirt stay belt around your waist, and off you go.
That's why we created TCKYOU.
So we men get to look professional and confident throughout our day.
Tucking in a button-down need not make you look like a nerd or an old man if you keep the shirt stylish and make sure it fits right, and isn't bulky and baggy
First, flat bottom hem shirts are meant to be worn untucked.

However, if the hem varies in length, and is not even all the way around — it should always be tucked in.
Second, wearing a shirt with tails untucked is just wrong.

Ok, let's put a bit more nuance to this; wearing without a jacket or blazer over it, is just wrong. It can make you look like a teen rebel at a grown-up party.

Most of us can't pull this off.
Better avoid it.
WHICH SHIRT IS MEANT TO BE TUCKED?
So, if your shirt doesn't have visible tails, there's more leeway on whether you should leave it tucked or untucked.

Here's some guidance per shirt type:


Undershirts — Always tucked. Especially if there's any chance of them creeping out from beneath your other layers.


Polo shirts — Even hem? Possibly worn untucked. Tucked if you are aiming for a little dressier look (the golfers look).


Turtleneck shirts — When worn under a sports jacket or blazer, these are often tucked. On their own, it's better to leave them untucked.


Hawaiian shirts — Rule of thumb: Loud-print shirts don't get tucked no matter what their hem looks like. Nothing says 'dork' more than a tucked-in holiday shirt.


T-shirts — The are two camps here. Some love the tucked T-shirt with the visible belt buckle; others will think you look like a total nerd. Then again, a half-tuck, or French Tuck, can make the difference between a nerd and full-fledged hipster - if worn right. In general - if you are not going for any new age style statement, don't tuck it in.
GET A HASSLE FREE
FULL DAY'S TUCK.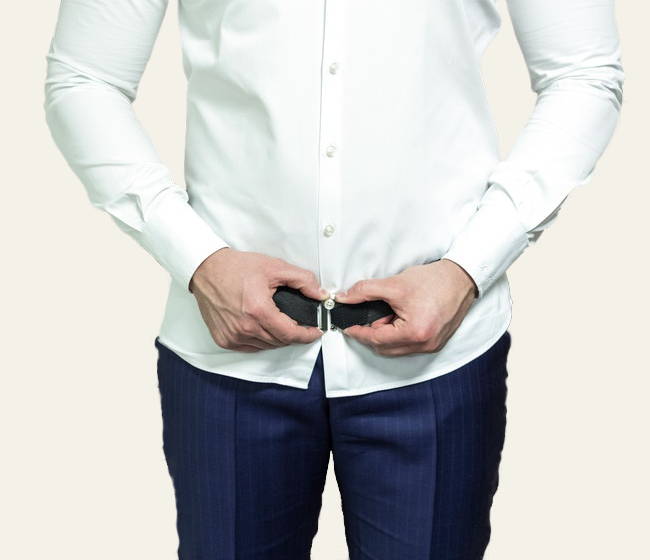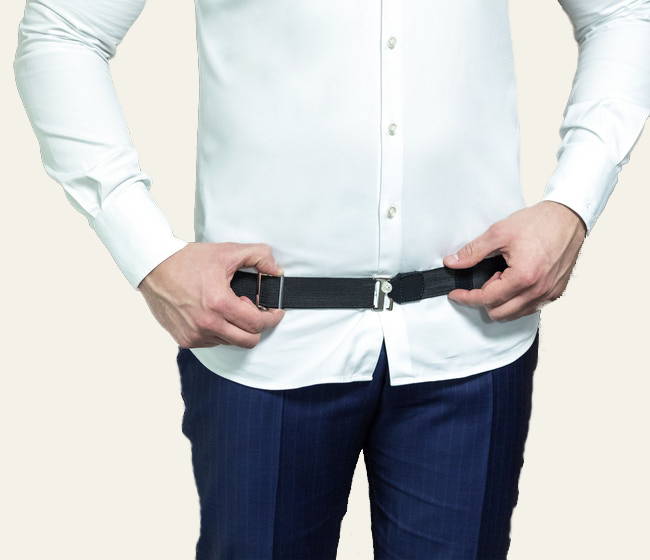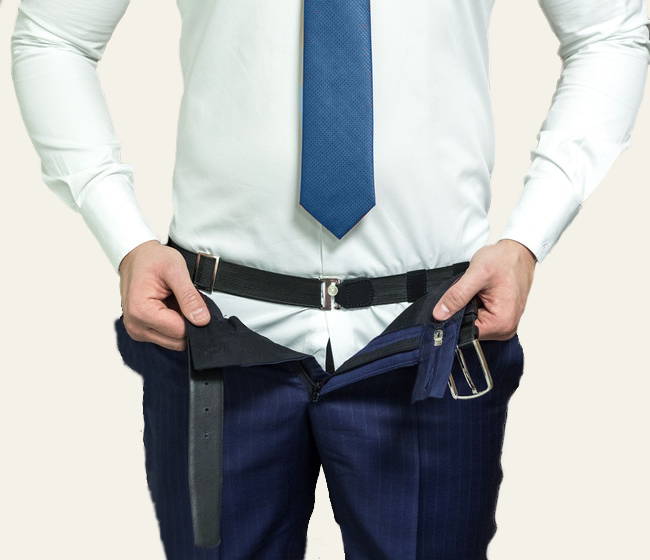 WHAT MEN ARE SAYING ABOUT US...

★★★★★